Know About VertexFX Online Trading Platform Structure
VertexFX is a Windows-based online trading platform designed in robust and strategic expandable capabilities for dealing rooms. It consists of the following Application Servers and modules.

Pro Setup: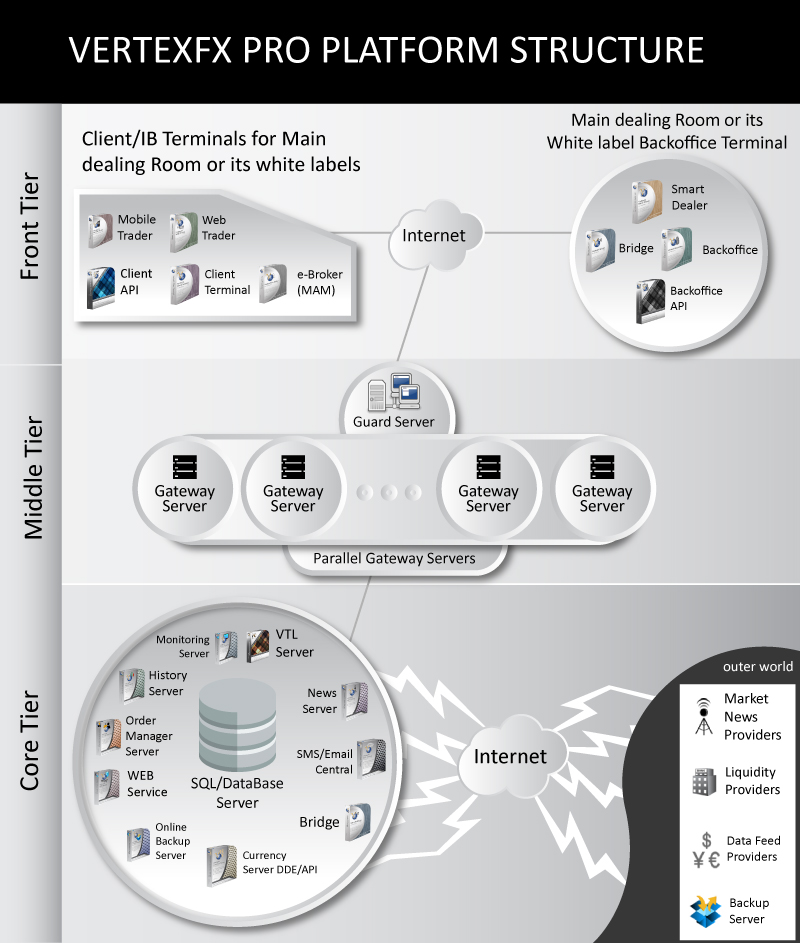 In consideration of the increased amount of users of the VeretxFX platform, Hybrid Solutions introduces the back-end server side application VertexFX Guard Server.
With VertexFX Guard your VertexFX platform will have performance enhancements and stability, thus can now handle massive number of user connections at the same time, running smoother than ever.

Related Links: